ADVANCED POLYUREA WATERPROOFING SYSTEMS
UNITEC introduces
Coverflex®

, the innovative seamless waterproofing system, perfect for large surfaces.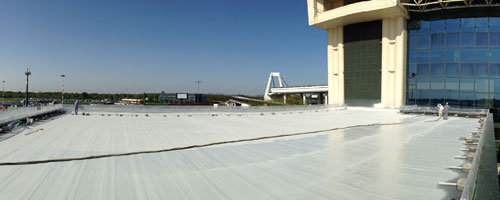 Recovery and perfect waterproofing of all types of rooftops for over 15 years.
Discover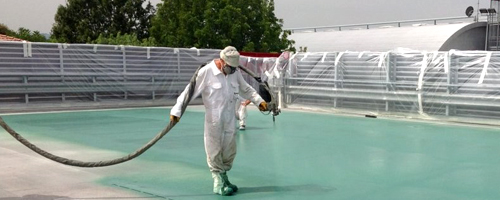 Seamless waterproofing suitable for vehicles with high resistance and elasticity, guaranteed for more than 15 years.
Discover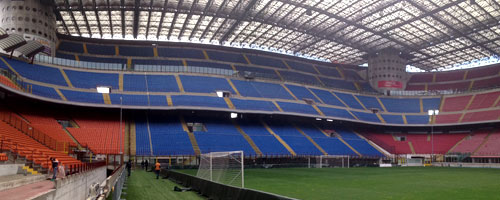 Complete and seamless waterproofing for all types of structures.
Discover
Our specialised engineers can design all types of waterproofing systems and resolve all types of problems.
Total care to detail, perfect application and guaranteed over time.
High durability, total tranquility and issue of dedicated loss occurrence insurance policies, specific to each worksite.
Permanently resolve infiltration problems
With the revolutionary Coverflex® waterproofing system by Unitec.
COVERLEX ROOFING ON

GS SERVIZI - GRANDI STAZIONI SPA, STAZIONE ROMA TERMINI

COVERFLEX ROOFING AND COVERFLEX PARKING ON THE SIT SPA NEW OFFICE HEADQUARTER IN FAETANO (RSM)

SIT SPA, FAETANO (REPUBBLICA DI SAN MARINO)

COVERFLEX PARKING - FRANKLIN UNIVERSITY LUGANO SWITZERLAND

FRANKLIN UNIVERSITY, LUGANO (CH)

COVERFLEX ROOFING ON THE VERY OLD BITUMEN SHEET ROOF

IGD SIINQ SPA, COOP RAVENNA VIA AQUILEIA

COVERFLEX ROOFING ON THE OLD PVC SHEET TERMINAL 2 MILAN MALPENSA AIRPORT

AEROPORTO MILANO MALPENSA, MALPENSA AIRPORT

COVERFLEX ROOFING - WATERPROOFING OF OLD BITUMEN SHEET ROOF SQM 5000

ISTITUTO SCOLASTICO FACCHINETTI CASTELLANZA, CASTELLANZA (VA)
8000 sqm of cement-glass roof. TOTAL PERFECTION WITH COVERFLEX ROOFING (in cooperation with BASF - M...
Read more
Also at the ROME CENTRAL STATION (ROME TERMINI), UNITEC has been chosen for the complete polyurethan...
Read more